The difference between investment and expense
I probably don't need to tell you that investing in your business is important. Many business owners, especially startups running on limited profits find it a challenge to understand the difference between an investment and an expense. Especially in times of hardship, economic downturn or increased competition, it's easy to make the mistake of thinking everything that costs money is an expense. Smart business owners will continually invest in the growth of their business. Investing in your business does not always have to come with a monetary price tag. You can invest money sure, but you can also invest your time, invest in others and invest in building relationships.
I asked fellow small business owners, "what was the best investment you have ever made in your business?" and this is what they had to say:
1.Invest in your marketing
If people don't know who you are and don't know your business exists, then you don't have a business. Marketing is an investment in the future of your business. It doesn't matter whether you invest in a Facebook ad campaign, Google adwords, flyers or a client referral campaign, you must keep telling people you exist. If you can't afford to invest in marketing your business, you can't afford to be in business. The great news is not all marketing needs to have a huge monetary investment. There are plenty of things you can do to market your business for free. These 21 strategies are ideas which only require an investment in your time.
2. Invest in a great website
In order to compete in today's digital world, it's important to have a great website. Your website should be well designed, easy to navigate, fully capable, mobile responsive and SEO optimised. It should tell people who you are and how they can contact you. It should have clear links to help people find important information. It's a good idea to have customer testimonials as social proof of what you can help them with. Your site should tell visitors what you want them to do as soon as they visit (a call to action). Including a blog will allow you to keep your site updated regularly with fresh, valuable, well-written, quality content. Most of all your website should also be secure and hosted on a reliable platform.
3. Invest in SEO
Even if you have a great website, it won't be much good if no-one can find you. There are many aspects to good SEO. You can engage the services of an SEO expert or if you prefer to tackle it yourself, take a course such as Kate Toon's Recipe For SEO Success.
 4. Invest in a social media strategy
Like it or not, in the past 5 years, the way people do business has changed. With the rapid development of social media, your business must have a presence on the platforms where your ideal customers are spending the most time. You must continually provide great value and useful content. If someone has a problem which needs solving, they can search for an answer, for free, at any time. Make sure they can find the answer from you!
5. Invest in defining who your ideal customer is
There's an old saying – "The riches are in the niches". You must get clear on who your business will serve. Simon Sinek says "the goal is not to do business with everyone who wants what you have. The goal is to do business with people who believe what you believe." This is a brilliant way of saying, define your niche! If you try and serve everyone, you will actually end up helping no-one because your solution will be too broad. Define your audience and get clear on their specific problem so you can provide the best solution.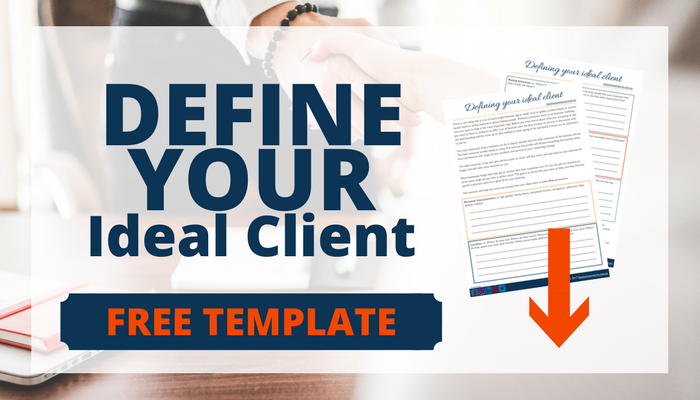 6. Invest in your staff
Make sure you hire the right people. Invest in their training and ongoing professional development. Ensure you acknowledge your staff for the work they do. Create systems to help your staff feel valued and feel like they can have ownership over their work.
7. Invest in a coach
A coach can challenge you and help you see a side of your business that you might not be able to see. The right coach can help with many aspects of your business such as:
defining your niche and your ideal customer
creating or refining your business plan
setting goals
creating your marketing strategy
improving productivity
creating systems
building your team
strategising for growth
preparing to sell your business.
8. Invest in reading books
Seek out books by people who are doing the types of things you aspire to do in your business. Some great business authors to check out are:
9. Invest in listening to podcasts
Podcasts are a great alternative for people who are on the go. I find podcasts are great to listen to in the car, while walking my dog, doing household chores or even in the shower. Some fantastic podcasts to check out are:
10. Invest in learning your craft and continually develop your skills
You certainly don't have to be the most experienced in your field to have a successful business. It's likely there are other competitors who have been at it longer than you. Invest in learning your craft so you can position yourself as highly skilled and able to cater to your client's needs. Staying up to date with changes in your industry is also important as technology and trends evolve and adapt.
11. Invest in signage on your car
If you have a bricks and mortar business, you've probably invested in signage on the exterior so people can see you. If you have an online business, you have hopefully invested in a website and in some kind of marketing strategy to drive traffic to your site. How about all the other times when you are not at your place of work or not running online ads? If the amount of traffic on the roads these days is any indication, it seems that the population is more mobile than ever before. Why not turn your vehicle into a mobile billboard to make it even easier for potential customers to find you while you are out and about?
12. Invest in professional photos
A picture is worth a thousand words so investing in good quality photography is important. Your media represents your business and you want to make sure you are sending the right message. Customers want to get to know you, and only custom professional photos can truly showcase your business and your individual style.
13. Invest in your personal development
Running a business requires a broad range of skills from sales to planning to budgeting to management. It's wise to continue to invest in your personal development and continue to work on the skills which are your weakest.
14. Invest in your health and wellbeing
Your health is priceless. As a small business owner, it's likely you can't afford to time off work. You certainly can't afford to be unwell and not able to give 100% to your business each day. Take time to exercise, go for a walk, eat nutritious food, drink plenty of water and get enough sleep.
15. Invest in becoming better at sales
Sales is something every business owner has to be good at. In fact, not good, great! If you're in business and you can't sell, you're in trouble. Sales isn't always about a monetary transaction. Believe it or not, you're selling all the time. At the heart of it, selling is about people. You're always selling yourself, with every interaction you make with others. If you work in a team, you might find yourself needing to sell a new idea. It's beneficial to improve your sales skills, even if you never deal directly with customers.

At the heart of it, selling is about people.
Click To Tweet
16. Invest in looking after your clients
It's said that it costs 7 times more to gain a new client than it does to keep a current one. Your current clients are one of your most valuable assets. Invest time in helping them. Go above and beyond. Believe in the idea of 'under promise and over deliver'. Thank them regularly for their business; whether that's with an unexpected phone call, or card in the mail or a small gift.
17. Invest in networking
Building relationships with other business owners, in my opinion, is an under-rated investment because business is about people. If you want to be successful in business, it's wise to invest in networking with people. Look at joining Facebook groups and networks such as Business Business Business, Better Business Better Life, Colabora or BNI. As the world becomes more reliant on digital communications, those business owners who can build people to people relationships are the ones who will stand out in the crowd!