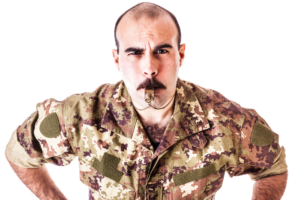 If you're in business, you'll know that depending on your industry there are certain times of the year or certain seasons where business booms. For toy stores, it's Christmas. For chocolate stores, it's Easter. For florists, it's Mother's Day. And for personal trainers, it's Spring.
Business goes in cycles and things will not always be up and they will not always be down. A savvy business owner will recognise when the boom periods are for their industry and they'll maximise their time and effort during these times in the cycle. They'll push, they'll grind, they'll go all out to maximise the return during the season of hustle!
Spring has sprung in Melbourne and for personal trainers and any other businesses in the health and fitness space, your season of hustle has begun! So get cracking!!! It's your season to make noise. It's your season to hustle and grind and do the leg work to build your business.
Go get 'em!